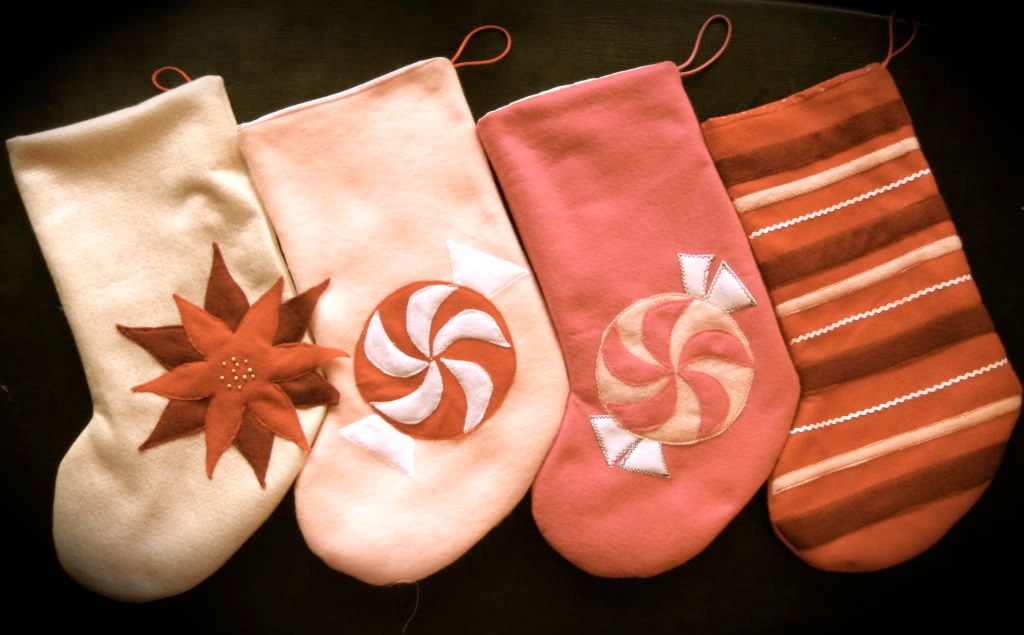 I'm so getting in the Christmas spirit. Which is great, since I have not purchased a single Christmas present yet. Yikes!

After having so much making this for Sophie, I've been experimenting with felt lately and decided to start selling Christmas stockings in my etsy store.

I hope you like them. Let me know what you think!

I think I like the poinsettia one the best. It reminds me of my Mom. She loved poinsettias.

I will accept custom orders if anyone is interested in ordering multiples.